Maryland Cannabis Physicians is a licensed and board-certified medical marijuana evaluation medical office. We provide medical cannabis evaluations to new and existing patients in the state of Maryland. We will write a letter of recommendation for you to obtain your medical marijuana card or cannabis card. Our practice is located in Westminster, Maryland and is convenient for medical marijuana patients residing in the Carroll County area.
We are a small local business, "mom and pop" style with a personal feel, with one location. All of our employees are local to the Carroll County area, growing up and living close by. At our clinic, we go beyond just signing off on your medical cannabis evaluation, we educate and help patients to establish possible benefits of medical cannabis treatment.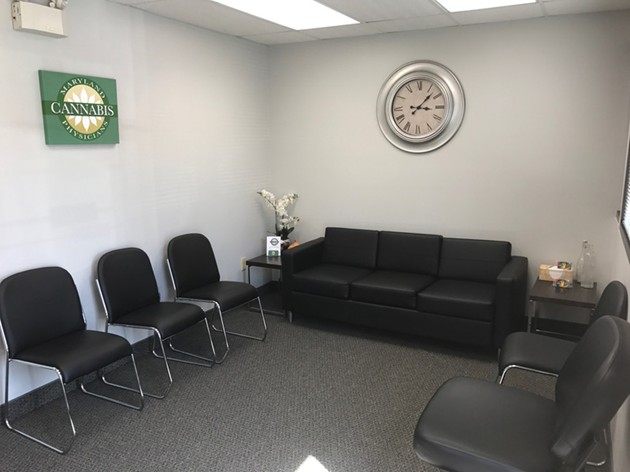 We guide our patients through the process of evaluating their health condition and establishing whether medical marijuana could be a beneficial alternative treatment for them. Our certified physicians performs thorough medical marijuana evaluations, including reviewing the patient's complete medical history. Through in-depth analysis, we help our patients receive excellent care.
At Maryland Cannabis Physicians in our Westminster location in Carroll County, MD, we make sure that each patient receives the best, most advanced medical care and services. We educate patients in the benefits of this alternative medicine treatment, and we strive to help our patients achieve better well-being by designing and recommending medical management plans specific to each person's medical situation and lifestyle. We will help qualifying patients with the process of submitting the necessary documentation for obtaining their medical marijuana card in the state of Maryland.
As one of the few medical marijuana clinics in Maryland, our Westminster office is convenient for residents of Carroll County, Baltimore County, and Frederick County. We are located near these surrounding cities: New Windsor, Manchester, Hampstead, Finksburg, Eldersburg, and Reisterstown.
The process of obtaining a medical marijuana card and meeting all of the requirements of the Maryland Medical Cannabis Commission can be confusing to patients. We help to make it easier for our patients who can benefit from Medical Marijuana treatment in Carroll County, MD. Our staff meets the highest standards of professionalism in the medical profession and is dedicated to helping people in need get better and receive good healthcare management through the benefits of the alternative medical marijuana treatment. Our practice is built on the foundations of understanding, professionalism, compassion and customer satisfaction.